Parenting Book Club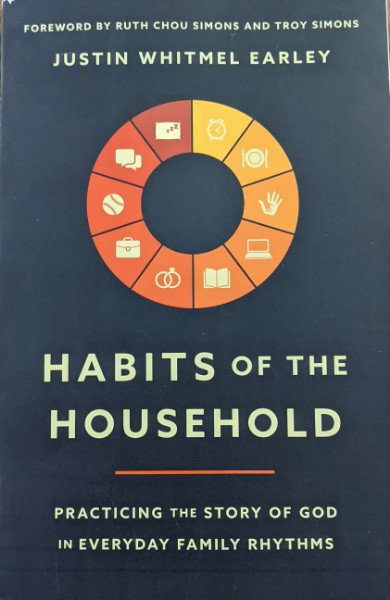 Each quarter we will introduce a parenting book that has been preselected to read together as a group. This is a read at your own pace book club. You will have until June 24th to read the book. At the end of the quarter we will meet to discuss ideas, the impact of the book on your family, and plans on how to implement changes into your family. Then at the end of the meeting we will introduce the next book for the following quarter. You can purchase the book for $14 through the church by check or online contribution. See Blake Theiss for a copy of the book or sign up below.
Second Book Review Discussion of Habits of the Household - June 24th 6:30-8:00PM.
While you are enjoying your Book Club Discussion we have a special What's In The Bible game night planned for your kids in the Big Room. This is for kids of all ages (and youth helpers) to learn more about God, His plan, the Bible, and why we can trust it. Please RSVP in order for us to have adequate supplies and workers.
We highly value your trust, we will never sell, distribute, or share your information.