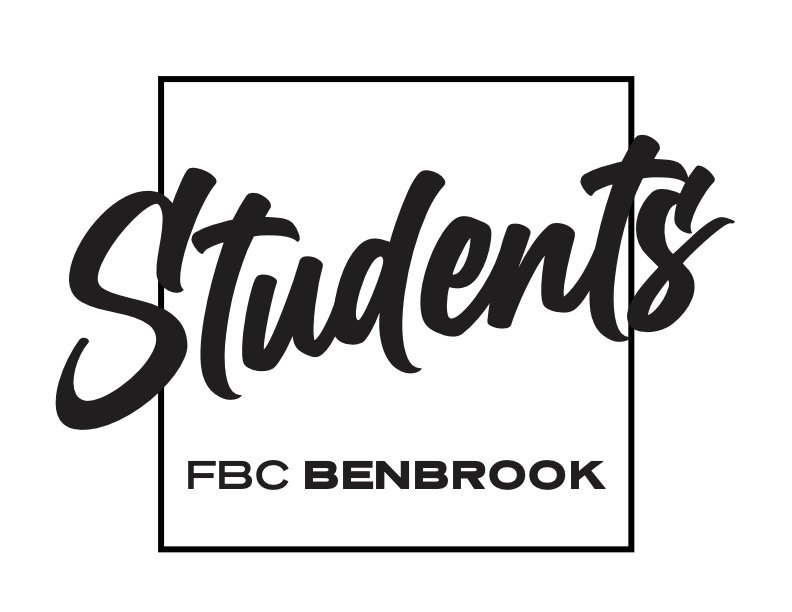 Who We Are
FBC Benbrook Student Ministry exist to disciple 7th-12th grade students towards a life dedicated to knowing and serving Jesus Christ as Lord and Savior. We believe our students are young adults in training and treat them with respect and patience as we seek to equip them into an intimate relationship with Jesus. Honesty and vulnerability are the foundation of how we grow in our relationship with God and deeper fellowship with the body of Christ. We desire to to show students their role in the body of Christ and the Kingdom of God.
When We Meet
Sunday Mornings @ 10:00am
The students engage in teaching from the Bible and community with others in the youth room. Bible study happens in small adult lead groups broken up between guys and girls. For the year 2023 we are going through the Gospel of John.
Wednesday Nights @ 6:30pm
Each week students worship with each other and hear teaching from the Bible in the youth room. We journey through books of the Bible verse by verse. Currently we are studying the book of James. Students are encouraged to come early and hang out and play games before we start at 6:30pm.
M3 Weekend Sign up
1/12-13/24
Cross City Church Euless, TX
($40 per person)
Click on the Calendar Event below for more event details.